Inv. #20486
Amazonite Italian Hardstone Box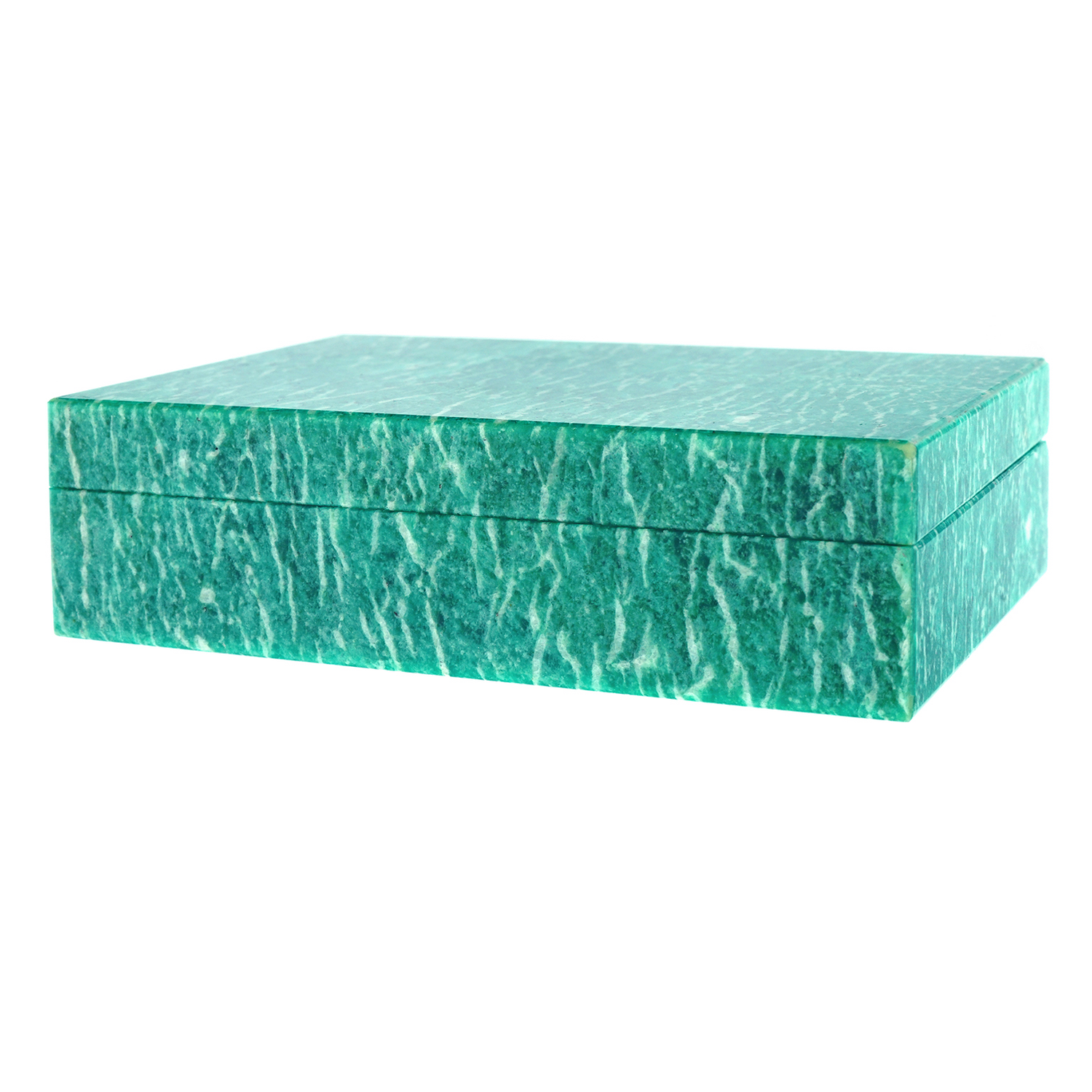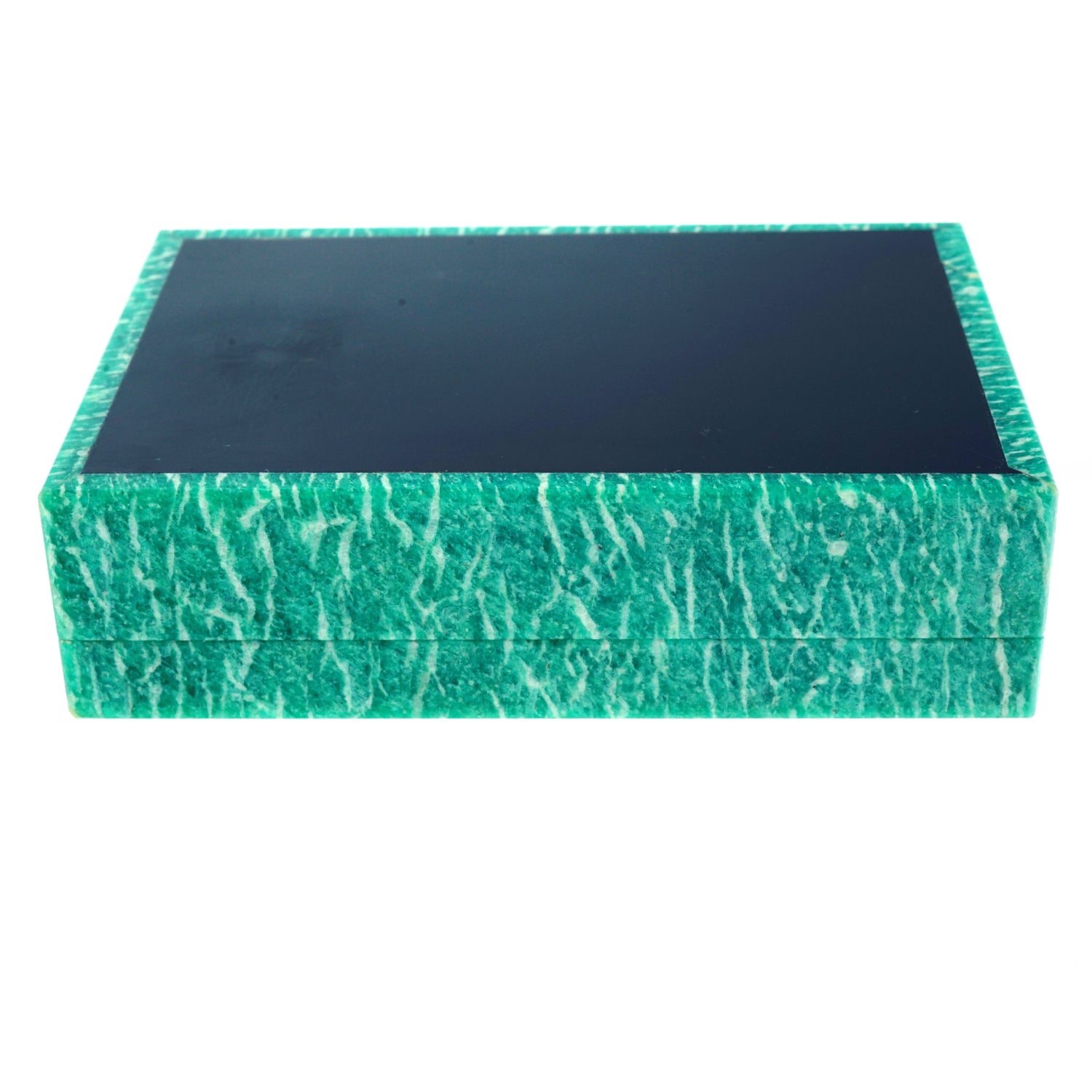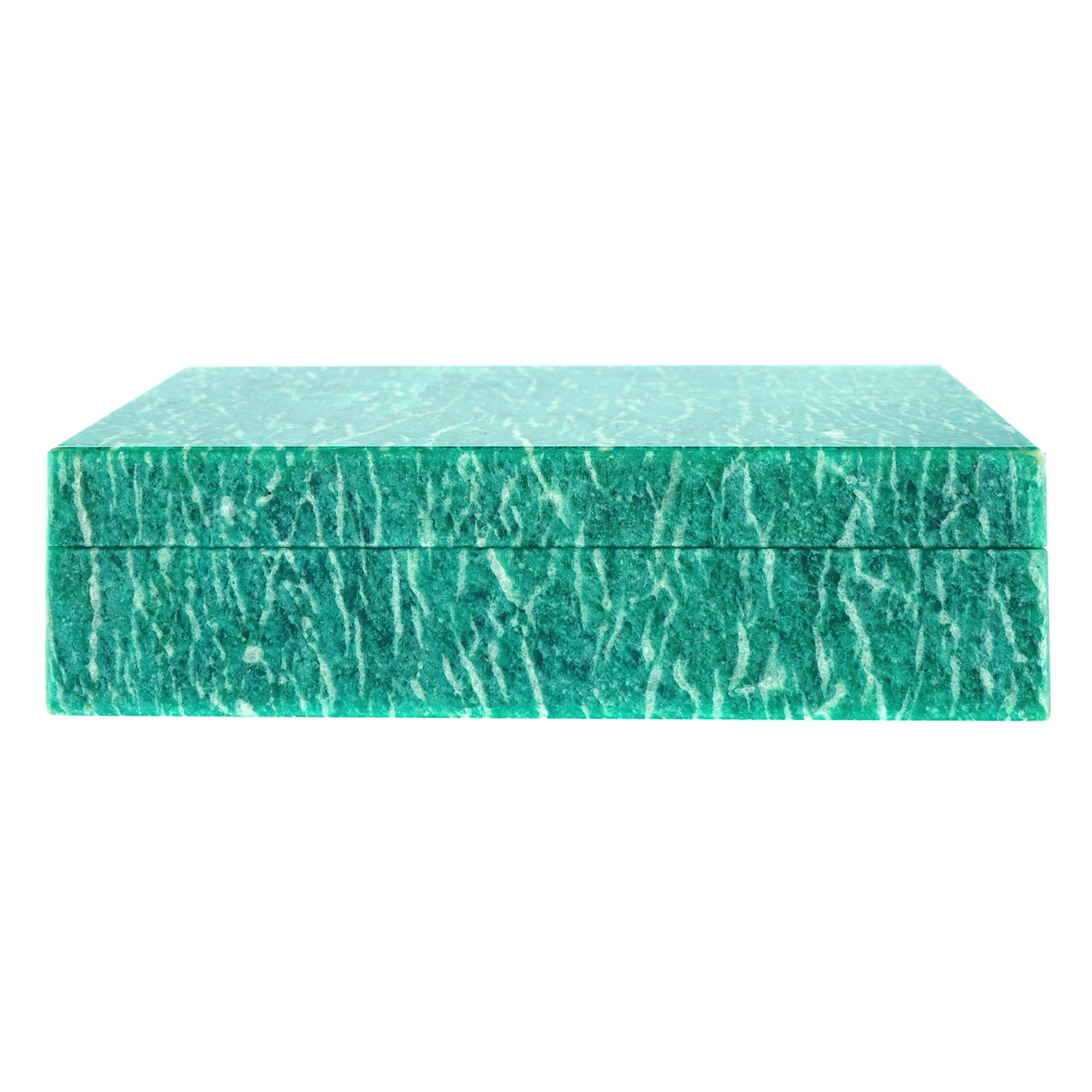 Circa 1970s, Amazonite, Italy.   This fabulous Italian hardstone box is a sleek, colorful example of seventies decorative objets. The Amazonite used in this one was chosen for its particularly fine figure and vivid color. Excellent condition.
Remarks from Lawrence Jeffrey:
"Hardstone boxes are the perfect way to bring nature and modern design together."
Condition:
Excellent condition.
Stones:
Amazonite and Onyx interior.
Measurements:
5 inches long by 3 1/2 inches wide by 1 3/8 inches high
Shipping
in the USA is complimentary.
Our Guarantee: Items purchased from LAWRENCE JEFFREY are fully guaranteed. You can return any purchase within 5 days of your receiving it for any reason.
Payment Methods: VISA, MasterCard, American Express, Discover, PayPal, and wire transfers accepted.
See this piece in our Litchfield Gallery
See this piece in our Litchfield Gallery
See this piece in our Litchfield Gallery