Inv. #21221
Fannie Lager Modernist Wood Sculpture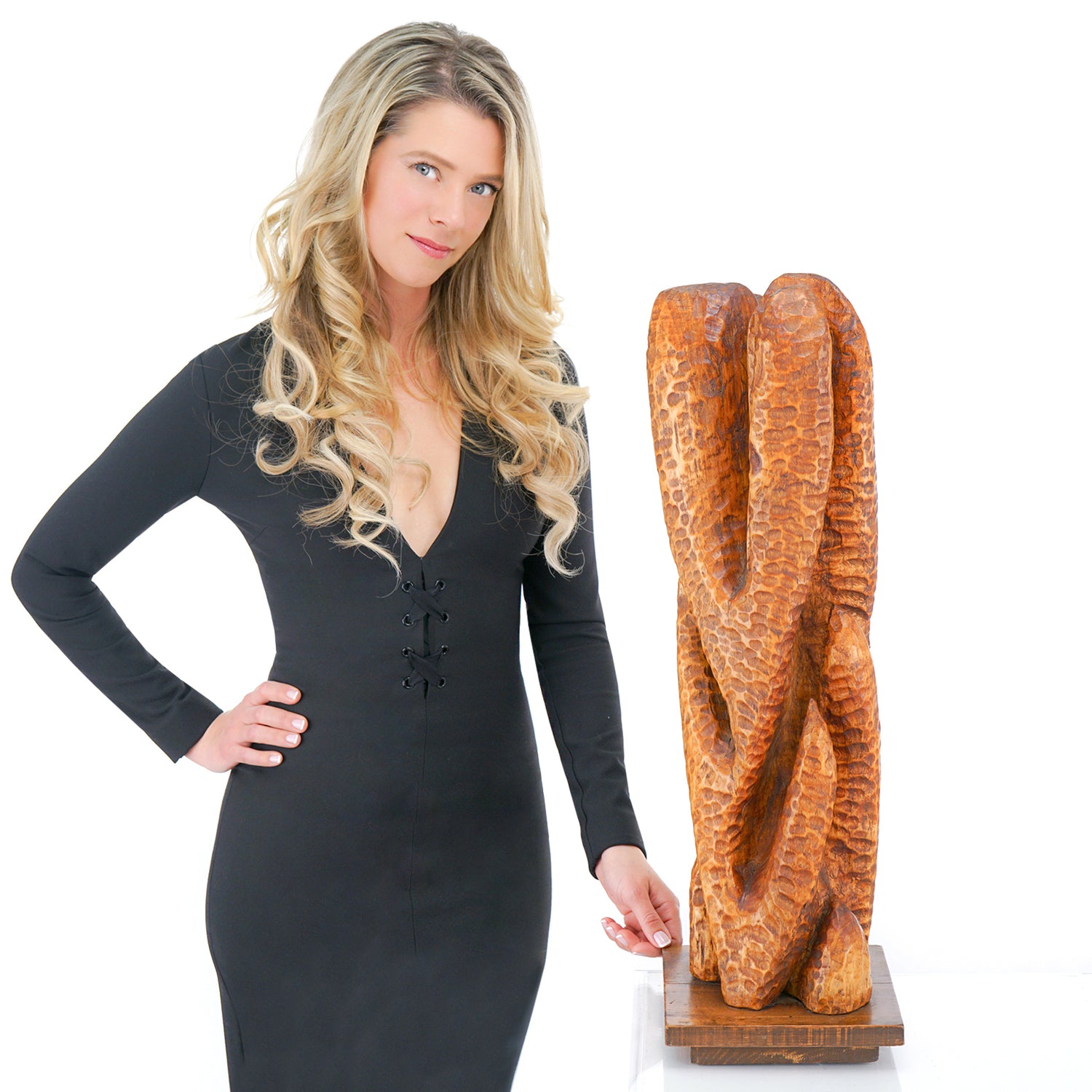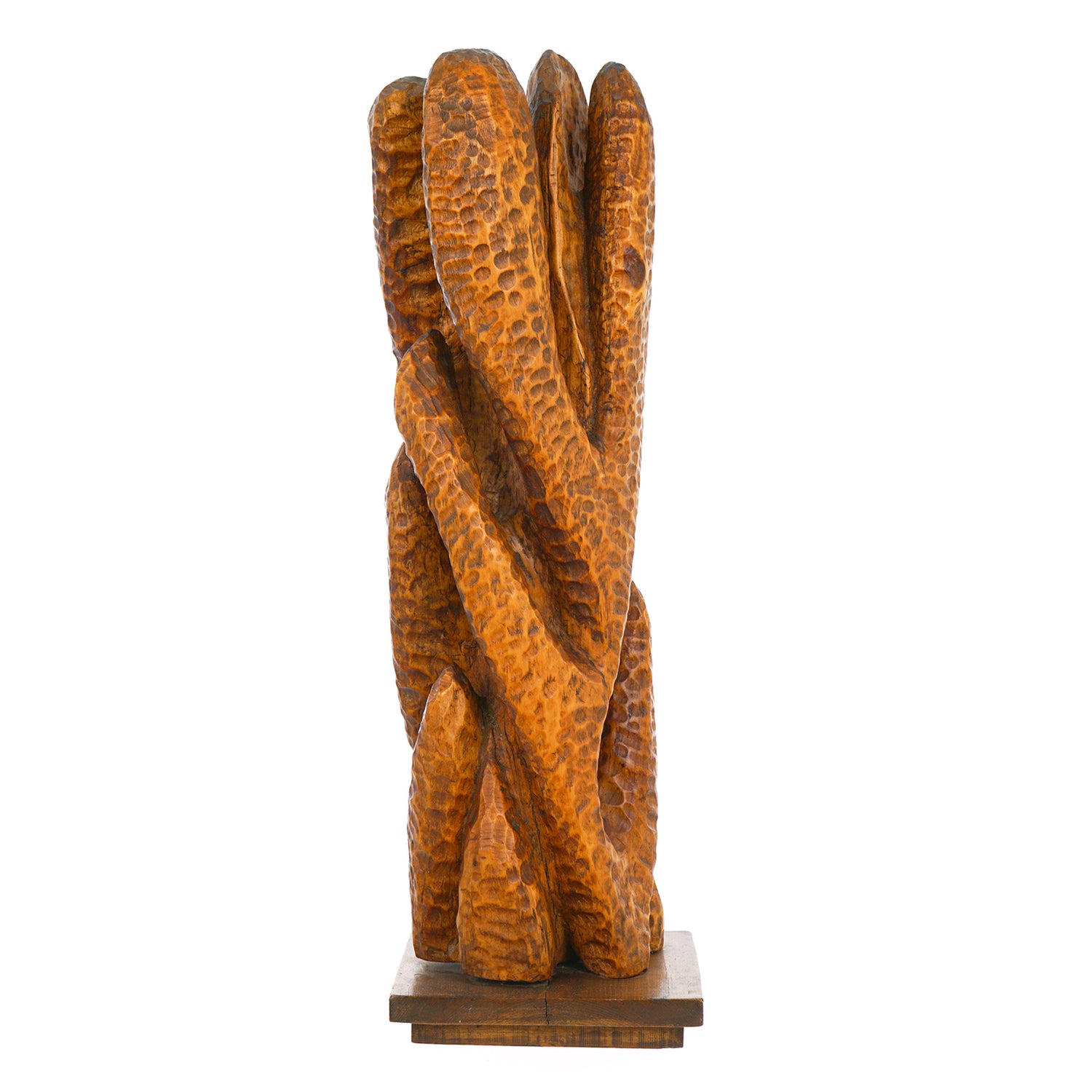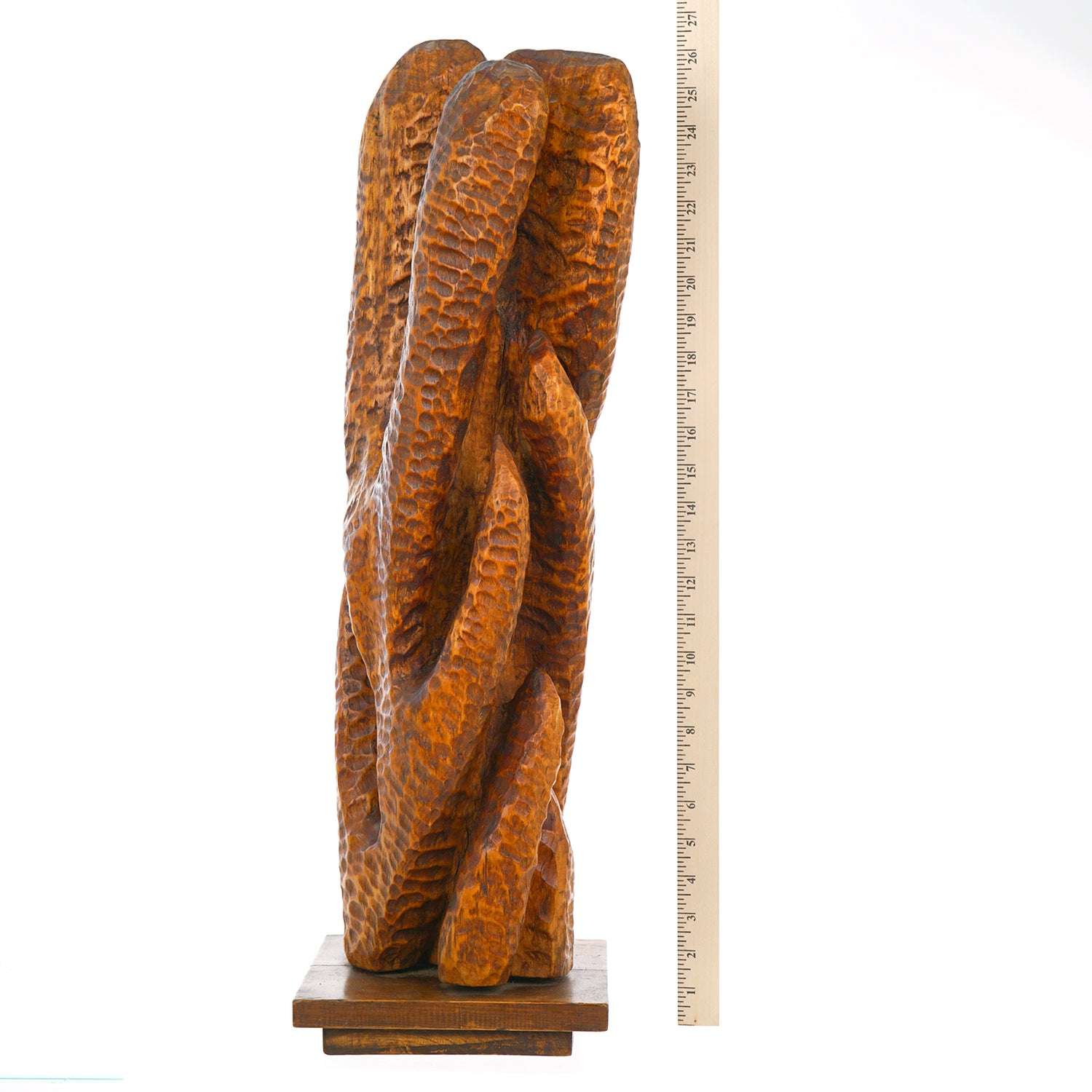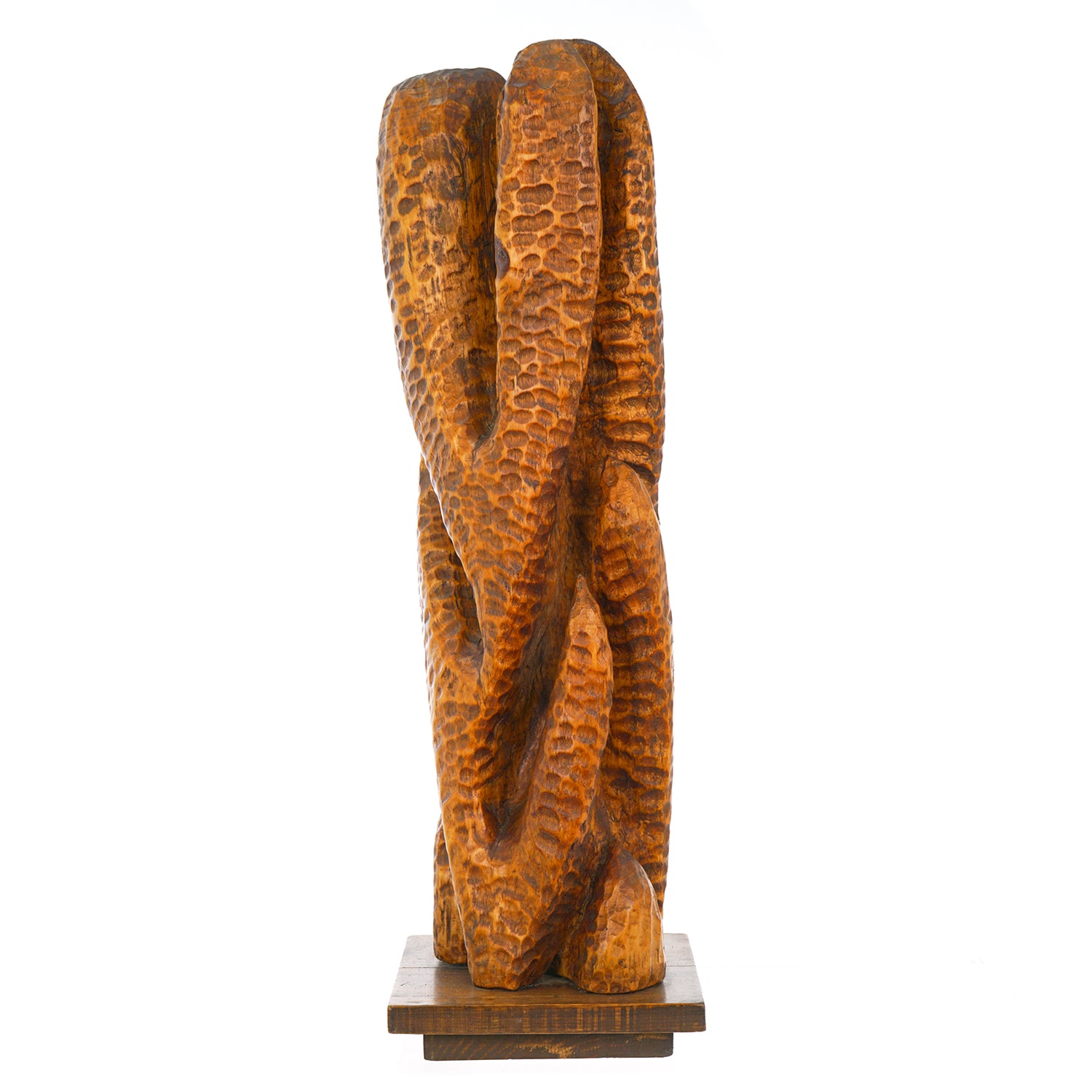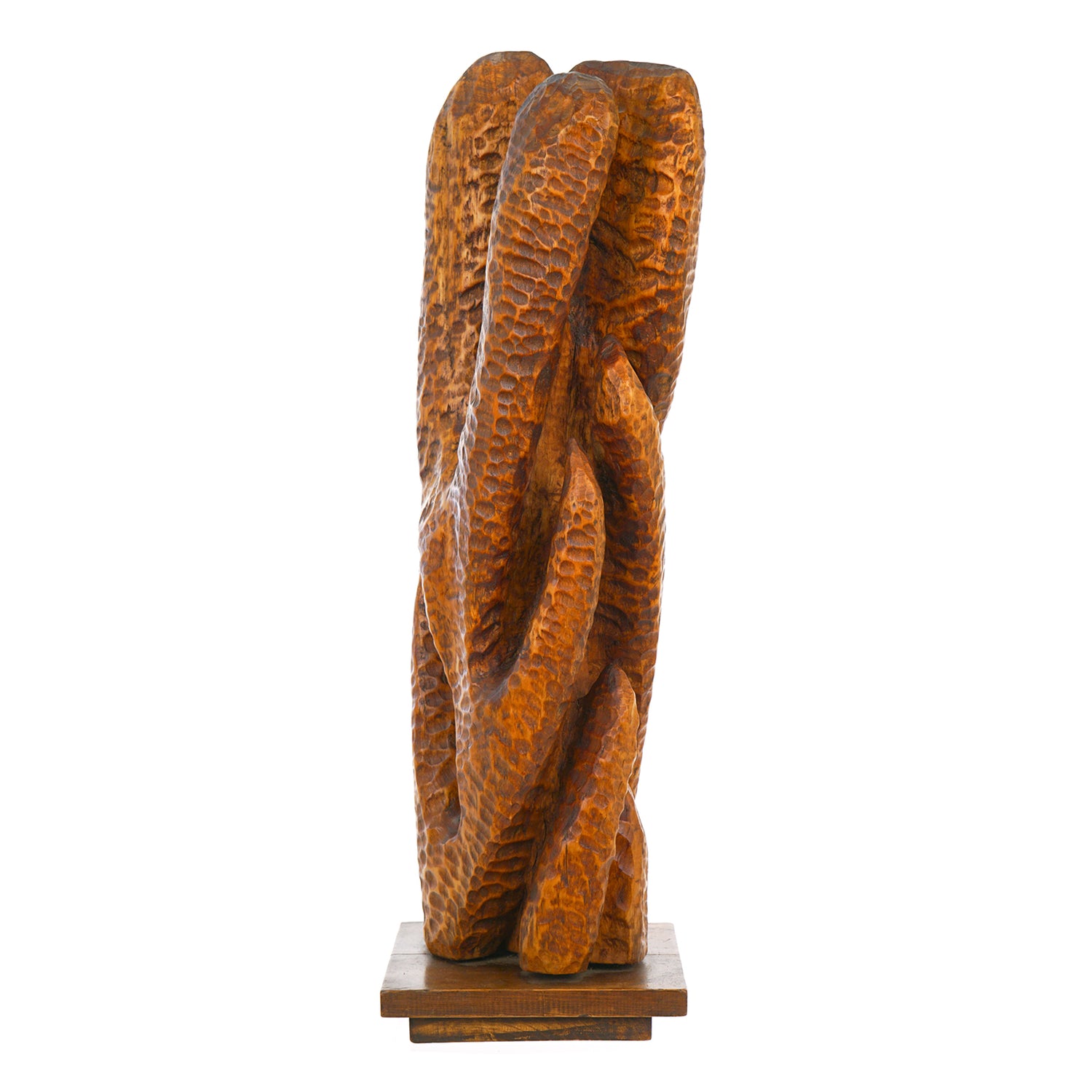 Circa 1950 to 60s, by Fannie Lager, New York City.  Beneath the artist's hands, nature becomes biomorphic Art. This stunning larger example of Fannie Lager's work displays her affinity for contemporary shapes and forms. Meticulously rendered in wood, this amorphous sculpture is one of her finest works. Perfect for in a mid-century décor or an eclectic interior.  Very good condition. This piece comes with a letter of authenticity tracing its chain of custody. 
Fannie Lager was an American Postwar Sculptor. Born in 1913, she was a modernist working in the biomorphic style. She studied and exhibited at the Art Students League of New York when she was young and the Brooklyn Museum later in life. She worked her entire life for the Metropolitan Life Insurance company. She did not sell her work. Fannie died in 2004 at the age of 91.

Expressing her artistic vision in wood, stone, silver (as jewelry), and paint, her primary talent was in sculpture, releasing the inner shapes from wood and stone. Her wood sculptures, in particular, were brilliant. The paintings and jewelry were artistically less important.

Living all her life in Brooklyn in an apartment, one might ask where did Fannie acquire the wood to sculpt? Her nephew provided us with the answer. She haunted the Brooklyn Botanical Gardens, bringing coffee and pastries to the groundskeepers, gradually winning them over until she became friends with all the crews. When a storm would come and large branches or whole trees would fall, if the wood was exotic, she would get a phone call to come quickly to the gardens. Fannie would choose the best pieces which were handed over a back fence and then spirited away to her apartment in a taxi cab.

We are enchanted by her sculpture and were very pleased to have purchased almost her entire catalog.
Condition:
Very good condition.
Measurements:
26 1/2 inches high by 8 1/4 inches wide by 8 1/4 inches deep
Shipping
can be arranged through a reputable packing & shipping provider.
Our Guarantee: Items purchased from LAWRENCE JEFFREY are fully guaranteed. You can return any purchase within 5 days of your receiving it for any reason.
Payment Methods: VISA, MasterCard, American Express, Discover, PayPal, and wire transfers accepted.
See this piece in our Litchfield Gallery
See this piece in our Litchfield Gallery
See this piece in our Litchfield Gallery