Inv. #12154
Thomas Webb Rock Crystal Art Nouveau Vase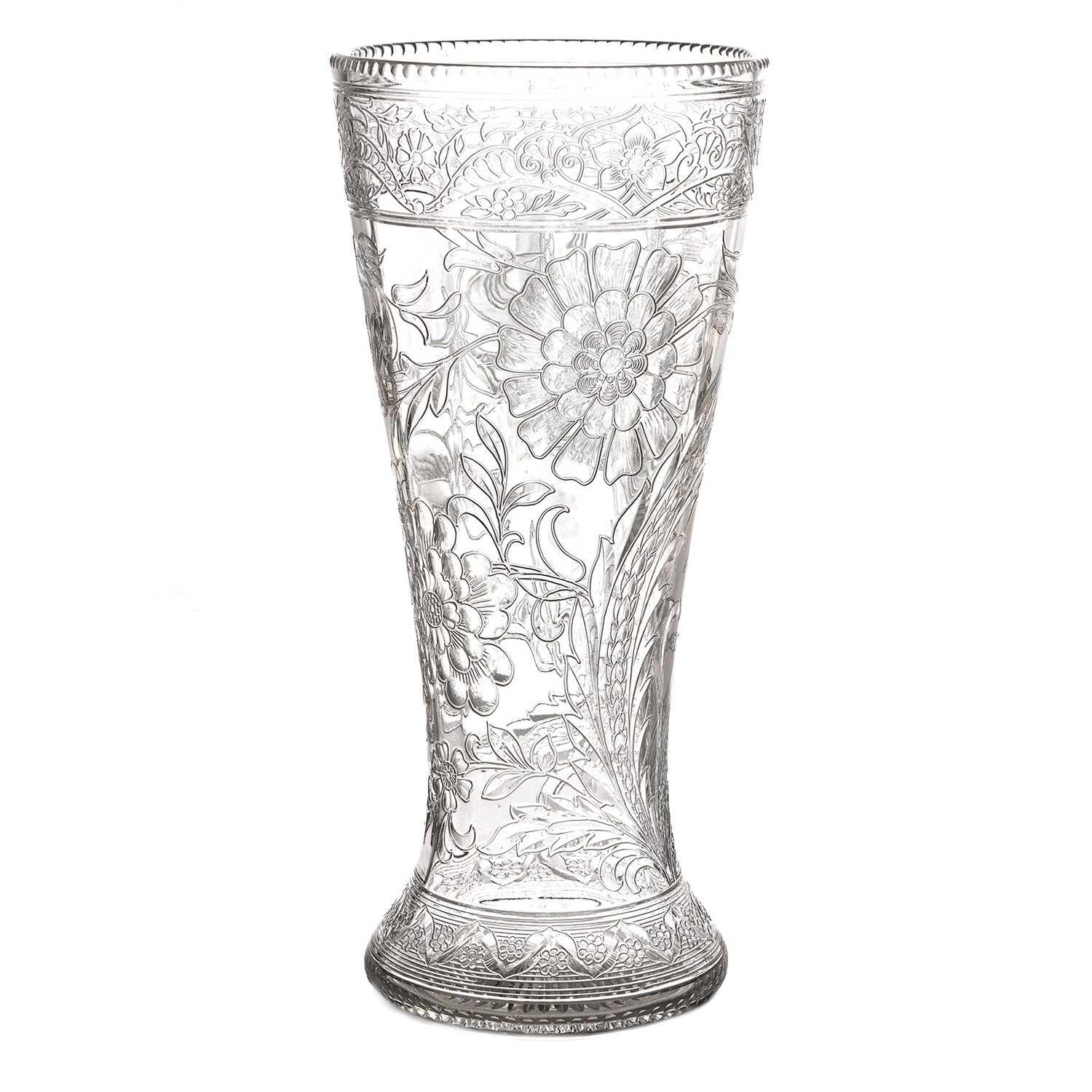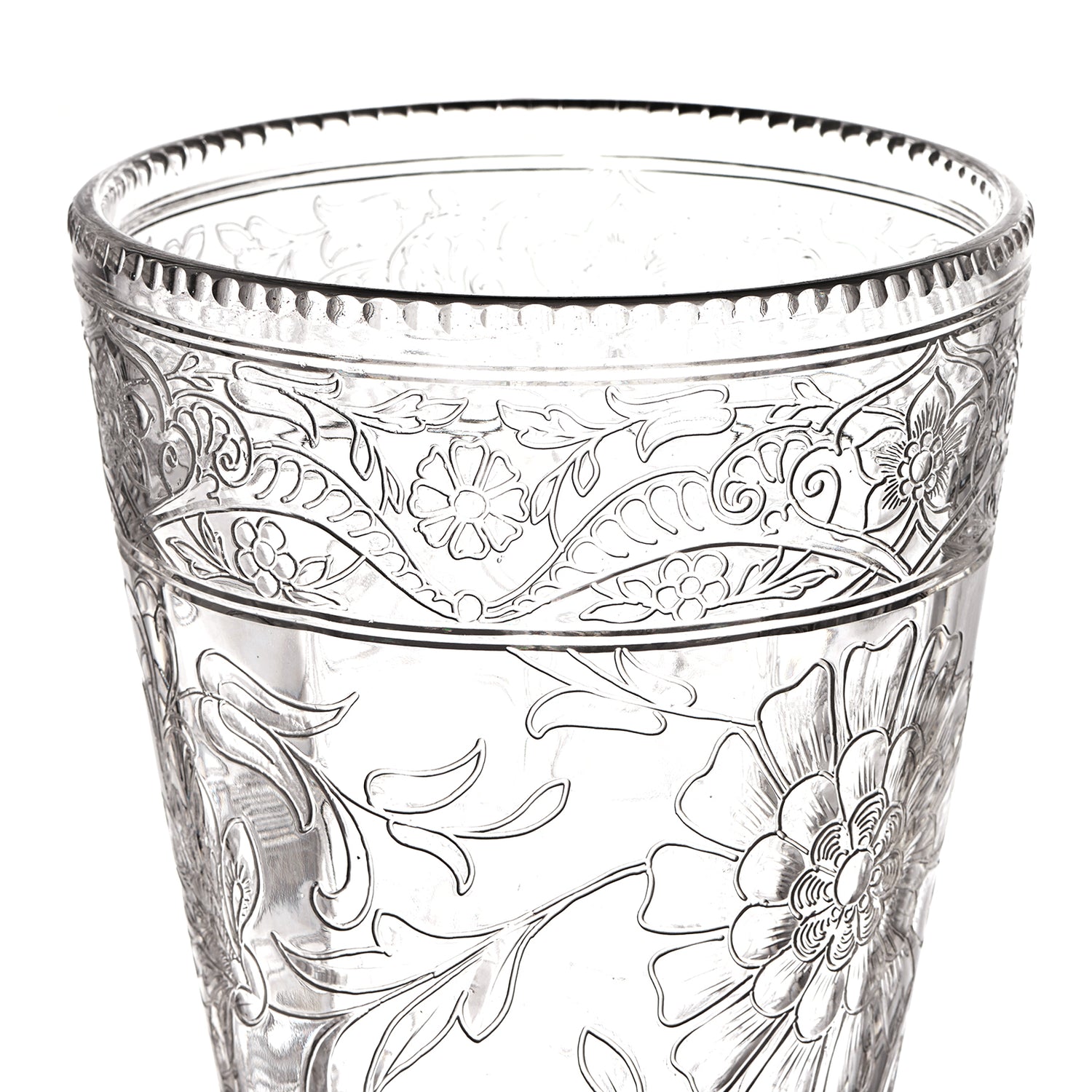 Circa 1900, by Thomas Webb, England. This stunning rock crystal vase by Thomas Webb is engraved in an exquisite Art Nouveau motif, showcasing profuse blossoms, twining vines, and draping boughs. At 13 1/2 inches tall, this is a large, rare, and one-of-a-kind example of Webb's work. Beautiful filled with flowers or displayed as a dazzling accessory, this is the very definition of a luxe objet. Excellent condition.
Personal impression: "This vase is aesthetically gorgeous and technically a triumph, but being the child that I am, I love to hold it with the base cupped in my hand and rap it sharply with my knuckle. Like all superb glass, it rings, in this case like a finely tuned bell, deep and musical. To tell how good the glass is, you ring it strongly, and the longer it sounds, the better the crystal. This vase rings for a very long time."
Remarks from Lawrence Jeffrey:
"Webb is synonymous with perfection in the glass world."
Condition:
Excellent condition.
Measurements:
13 ½ inches tall
Shipping
can be arranged through a reputable packing & shipping provider.
Our Guarantee: Items purchased from LAWRENCE JEFFREY are fully guaranteed. You can return any purchase within 5 days of your receiving it for any reason.
Payment Methods: VISA, MasterCard, American Express, Discover, PayPal, and wire transfers accepted.
See this piece in our Litchfield Gallery
See this piece in our Litchfield Gallery
See this piece in our Litchfield Gallery